Sell with Price
Selling a house on your own is an overwhelming task. There are open houses and private showings to arrange, purchase offers to negotiate, contract contingencies to worry about, and paperwork to fill out. Put your home in the hands of seasoned professionals at Price Realty.
We'll perform a comparable market analysis to determine the most appropriate price for your home and provide home staging advice and landscaping changes that will help draw buyers in. And, when it comes to negotiating your purchase offer, we'll make sure you get the best price the market will allow.
Our job is to represent you through the selling process, and to make sure that your real estate transaction is a positive and profitable experience.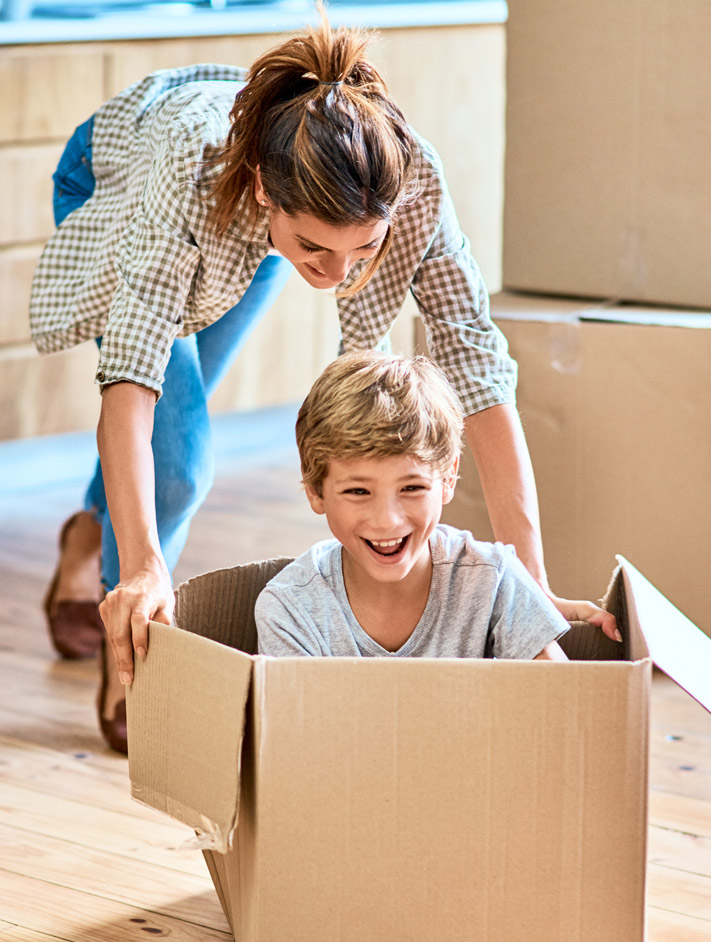 Experience
Each year, Price REALTORS® closes approximately 800 transactions ...show more >and the value for those 800 transactions approaches $122,000,000. ...show less >

Knowledge
We know the Piedmont Triad and immediate areas like the back ...show more >of our hands. When you choose our team, you'll be paired up with an agent who knows & works the areas that fit you best. ...show less >

Personalized Attention
Our team ensures our agents maintain the high level of customer support ...show more >we pride ourselves on, and that has helped us build our local reputation. You won't be passed from one agent to another, but you will have access to the knowledge and support of all of our agents. ...show less >

No Pressure Approach
We work to help our clients through the transaction, provide information ...show more > & guidance when it is requested, and help through the process at our clients' pace. Our no pressure approach accommodates you no matter what pace you prefer. ...show less >
Process for Selling Your Home Find a Great Seller's Agent
One of the most important steps to selling a house is finding a great realtor near you. Speak to a variety of different realtors in your area, and treat each conversation as if it were an interview. A realtor with experience in your specific housing market will be highly preferable to one who only sells, say, lakefront property. ...show more >
Ask all the realtors you interview how many homes they have sold in your area, how recently they have sold them, and how often they have had to lower an asking price. Look for a realtor who is experienced, knowledgeable, and up-to-date on current market trends.
...show less > Settle on the Right Asking Price
Once you have started working with your real estate agent, it will be time to discuss your home's asking price. In order to settle on a reasonable figure, your realtor will be able to give you a professional comparison between your home and other homes nearby. If your home has more to offer than other local homes do, you may be able to price it higher. ...show more > On the other hand, it may also be necessary for you to perform certain repairs and additions to ensure a higher asking price.
Even though you would like to price your home as highly as possible, listen closely to the opinion of your realtor. An overpriced house rarely sells, and your realtor will be able to provide you with realistic expectations. ...show less > Make Your Home Look Its Best
Once you have settled on an asking price, it will be time to prepare the house for the market. The first step is to give your entire home a thorough cleaning, both inside and out. Then, perform a detailed housing inspection to evaluate which repairs, if any, are necessary. Be prepared to invest whatever is needed to encourage buyers to make an offer. ...show more > You may want to add small upgrades around the house, such as new granite countertops, updated appliances, or hardwood floors.
Don't forget to spend some time scrubbing or pressure washing the outside of the house. A good first impression is key! ...show less > Have Photos Taken
Studies consistently show that homes with high-quality listing photos sell more quickly than homes without them. The average home buyer spends just 20 seconds looking at the first listing photo, at which point s/he either moves on or decides to learn more. Since those first few seconds are so crucial, ...show more > it's important to invest in photographs that will showcase your home at its best. High-quality photos can be costly, but they are not something to skip out on, as well-taken photos can make a huge difference in how quickly your home sells. ...show less > Market Your Home
Once the house is on the market, your realtor's goal will be to get your home's listing in front of many potential buyers as possible. This means exploring all avenues, from social media outlets to professional real estate listings. Your real estate agent will be able to handle most of this for you, and will also be able to use agent-to-agent referrals, ...show more > open houses, and For Sale signs to spread the word. In some cases, direct mail advertising, media advertising, and brochures may also be appropriate to help the house sell. ...show less > Receive and Negotiate Offers
Sometimes, the first offer a seller receives will be at or above the asking price, and all there will be left to do is accept it. Most of the time, however, the offer you receive will be either below the asking price, or involve additional requests for items you haven't considered. ...show more > For example, the potential buyers may want you to throw in the hot tub or shed that you had planned to take with you, or they may stipulate that you need to make additional repairs or renovations before they can finalize the deal.
This sort of give-and-take is a perfectly normal reality of selling a house, and your realtor will be well-prepared for it. You may either decide to make a counter-offer, or wait for a better one to come along. You may even be lucky enough to have two or more buyers bidding for your house at the same time. This is where having an experienced seller's agent really comes in handy, because he or she can assist you in choosing the best offer, or even encourage a bidding war between the two buyers. ...show less > Prepare for Closing
Once you decide to accept an offer, both you and the buyer will have obligations to fulfill before the sale can be finalized. Your agent should be in close contact with the seller and/or his agent during this time to make sure that everything is on track for the chosen closing date. ...show more >Scheduling home inspections, radon testing, wood-destroying insect inspections, and other finalizing details may all be necessary before the house can officially be sold. Of course, you will also need to remove any remaining items from your home, garage, and property. Your realtor will be able to walk you through all of the necessary steps and ensure that no detail is forgotten. ...show less > Close on the Sale
The final step in selling a house is "closing" the sale. This is an official meeting wherein the ownership of your home is transferred from you to the new owner. Usually, both the seller's and buyer's agents are present along with the buyer and seller, in addition to a loan officer and a closing agent who has prepared all the necessary legal documents. ...show more > All parts of the sale will be reviewed and verified, and the final documents will be signed and distributed to both parties. Lastly, you will hand over your keys, and voila–the sale will officially be complete! ...show less >