Buy With Price
As Buyer's Representatives, we make the process of house hunting easier and more efficient. We help you get financing, research neighborhoods, determine your budget, and prioritize essential features that you need in your next home.
We'll save you valuable time by finding the properties that best suit your requirements and will show you only the most promising ones.
It's our job to look after your best interests, and we will do so at no cost to you as a buyer.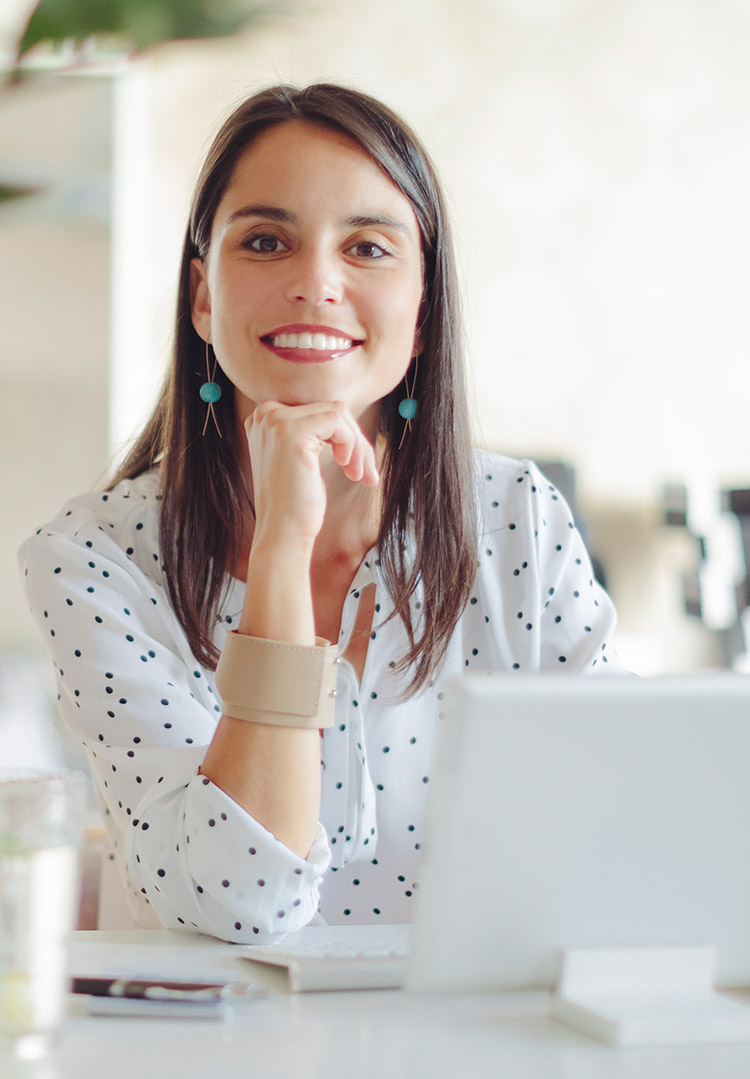 Experience
Each year, Price REALTORS® closes approximately 800 transactions ...show more >and the value for those 800 transactions approaches $122,000,000. ...show less >

Knowledge
We know the Piedmont Triad and immediate areas like the back ...show more >of our hands. When you choose our team, you'll be paired up with an agent who knows & works the areas that fit you best. ...show less >

Personalized Attention
Our team ensures our agents maintain the high level of customer support ...show more >we pride ourselves on, and that has helped us build our local reputation. You won't be passed from one agent to another, but you will have access to the knowledge and support of all of our agents. ...show less >

No Pressure Approach
We work to help our clients through the transaction, provide information ...show more > & guidance when it is requested, and help through the process at our clients' pace. Our no pressure approach accommodates you no matter what pace you prefer. ...show less > Find a real estate agent
You may want to use a real estate agent to help you with your search. This is the selling broker/agent. Interview several broker/agents to find one you are comfortable working with, who will answer you questions and help you find a property that meets your specifications. ...show more > A listing broker lists the property for sale and actively markets the property. The selling broker or agent shows the house to the buyer. Sometimes, the listing and selling brokers are the same agency. The fees for the listing and selling broker/agent are generally paid by the seller, usually as a percentage of the purchase price. You have a lot to consider when buying a house. You need an agent that will work for you, the buyer. ...show less > What kind of home and where?
Given your price range, decide what kind of home you want/need: size, location, special features (such as fireplace or fence), etc. You will also want to consider school districts and other factors that are important to you and your family. Consider your home as an investment. What will make your home attractive to purchasers when you are ready to sell? For example, ...show more > a couple without children would not be interested in local schools for themselves, but the quality of local schools may be a an important factor when they want to sell the house. There are good resources available at bookstores, your library, and through real estate agents on what factors are especially important for buyers and sellers.Content ...show less > Pre-Qualify for a loan
We communicate in person, by telephone, or email. The loan application is completed and arrangements are made for obtaining a credit report. The emphasis here is to get Pre-Approved for a loan so that you know exactly what price range is workable. This eliminates disappointments and wasted time. Sometimes you may be surprised to find that you comfortably qualify for more than you thought. ...show more >Pre-Approval also will show you what your monthly payments will be and you receive a full disclosure at time of application of all other costs needed to close your sale. If there are any glitches in qualifying for a loan, they can be cleared up ahead of time. You then have what could be considered a "cash" sale. With Pre-Approval you will be in an excellent negotiating position, when you find the perfect home. The Pre-Approval process takes between 2 to 10 business days. ...show less > Begin house hunting
Allow time (up to several months) to see a number of houses, so you have a good basis for making a final decision. When you find a home you like, carefully give it your own personal inspection. You will also want to tour the neighborhood and perhaps see the house at different times ...show more >of the day or on weekends to check traffic patterns and other amenities that may affect your decision. ...show less > Make an offer and sign a Purchase Contract
If you're comfortable with the home, make an Offer to Purchase, including an "earnest money" deposit. You should make sure the Offer allows you to get your money back if a professional inspection reveals problems with the house or if you are not able to get approved for a mortgage. Find a Real Estate Attorney
The use of attorneys for real estate transactions varies by state. In some states, you won't need to hire an attorney to assist you with purchasing you home since your real estate agent will be trained to prepare the necessary contracts and the closing will be conducted by a title insurance or escrow company. ...show more > In other states, you'll need to hire an attorney to prepare the documents and conduct the closing. As with all transactions involving legal documents, its important to read and understand any documents you are asked to sign. If you are unsure about the meaning of any documents, it is a good idea to consult an attorney who specializes in real estate transactions. ...show less > Get professional inspections
Your Purchase Contract will permit you to have various professional inspections and will govern your rights if the inspections show problems. Before you make an offer and sign a purchase contract, ask your real estate agent or attorney which inspections are best for your area. ...show more >For example – standard purchase contract forms often do not provide for radon inspections. Have the necessary inspections included as contingency for your offer. ...show less > Select and apply for a mortgage
Mortgage interest rates, fees, and other terms can vary widely. Research what is available by calling several mortgage lenders or using the internet to do some research. When you have selected the mortgage terms that are right for you , apply for a mortgage loan at a bank or other lending institution. Final walk-through
A day or two before closing, do a final walk-through of the property to make sure there are no new problems. This may be a good time to have the seller show you how to operate major systems and appliances. Closing!
Close the loan (also called "Loan Settlement"). This is also when you make the rest of your down payment, pay loan fees, sign all necessary legal documents.