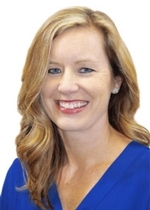 (336) 861-7653
(336) 861-7654 fax
336-847-2848 cell phone

[email protected]
118 Trindale Road
Archdale NC, 27263
Receive Email Alerts from Me
In 2016, Stacie McCall came to Price Realtors to join our office's top-selling agent, Angela Brown, starting a duo that would eventually turn into a flourishing team. Stacie compliments the team in serving you--whether buying, selling or just thinking about it--and she works hard to facilitate every transaction. Her behind-the-scenes day-to-day workflow is essential and keeps the team running like a well-oiled machine. She brings a strong sense of integrity and ethics to every transaction. Stacie is very detailed and strives to put her clients needs first. Stacie's dedication to her work and to her team is one of the many reasons she shines as a star agent. 
A native of High Point, Stacie moved to Randolph County in 1997. She earned a Bachelors Degree in Psychology from High Point University in 2009. 
Stacie currently resides in Trinity with her husband Brian and her sons Ethan and Grayson. Most of her non-working hours are spent with her family, attending her son's sporting events. She also loves to read and spend time by the water.
#sharp #steady #strategic