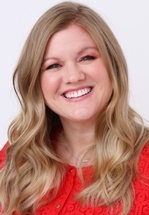 (336) 812-3161
(336) 812-3163 fax
(336) 862-3788 cell phone

natoshasandersrealtor@gmail.com
1220 North Main Street
High Point NC, 27262
Receive Email Alerts from Me
Natosha Sanders is an accomplished Triad Realtor who brings a strategic yet personable approach to the home buying and home selling process. Drawing from years of experience as a Sales Director, Natosha has built a reputation for establishing the trust of her clients during transitional and sometimes complicated career moves. Her professionalism and friendly customer care have proven ability to guide buyers to obtain the best value for their dream home, and to assist sellers to a smooth, stress-free sale of their home.
As a trusted agent, Natosha understands that buying and selling is one of the biggest decisions in a client's life and views representation and guidance of her clients through this process as a true privilege.
Natosha serves the community with a focus on children. She has served as a volunteer at the Baptist Children's Home of Thomasville and Samaritan's Purse for over 10 years. Natosha's most celebrated accomplishment has been the role of a wife to her husband Brent, and a mother to her two sons, Christian and Tanner.